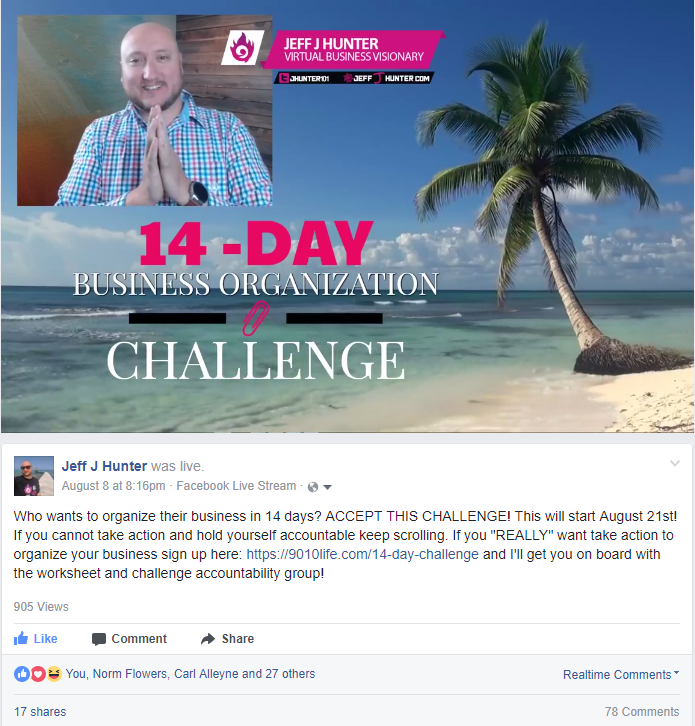 Do you want to join over 300 people who have accepted the challenge to organize their businesses in 14 days?
Do you have your business systematized so that someone else can run it for you? Are you unable to delegate important tasks to a Virtual Assistant because you don't have the processes in place? Maybe you just want to get more done, or focus on the parts of your business you ACTUALLY LOVE?
ACCEPT THIS CHALLENGE! This will start Tomorrow! Monday, August 21st! If you cannot take action and hold yourself accountable then don't bother clicking.
If you "REALLY" want take action to organize your business sign up here: https://9010life.com/14-day-challenge
I'll get you on board with the worksheet and challenge accountability group! There's a Facebook group set up, with daily motivation, support and even guests to have fun, drop value and keep us going!