Here's the Top 20 Podcasts for Entrepreneurs….. recommended by my awesome circle of… Entrepreneurs!
Before I get into "RECOMMENDED" podcasts, I had to do a quick shoutout to a few people who have awesome podcasts AND have made an impact on me:
Shoutout #1:
The first is Wes Schaeffer, aka The Sales Whisperer. He's not only a client of mine, but also a mentor, he's got some incredible experience and when he speaks – I just shut up and listen. He's a ruthlessly Pragmatic sales trainer, marketing consultant, keynote speaker, copy writer, InfusionSoft expert, Doer.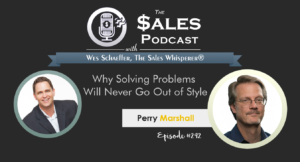 He has two podcasts, The Sales Podcast & CRM Sushi, both conveniently found here:
https://www.thesaleswhisperer.com/blog/topic/podcast
Shoutout #2:
Someone I've had the pleasure of speaking with a number of times – Daniel Gefen

He is the host of the top-rated podcast show called 'Can I Pick Your Brain?' which has exceeded over 150,000 downloads and was named top 26 podcasts to listen to by CIO Magazine. He has interviewed over 100 thought leaders, Billionaires and celebrities. He recently launched his book "The Self-Help Addict" which became an international best seller! (Congrats!)
http://www.danielgefen.com/episodes/
I love to LEARN, and so does my circle of amazing entrepreneurs. I asked some of my network what their top podcasts are and I compiled a list!
I Love Marketing – with Joe Polish and Dean Jackson                                                                                                                                                      

Joe Polish and Dean Jackson have been in love with marketing for decades and in their podcast they get to talk about all the new tactics and strategies for marketing that you could possibly think of. By sitting down with some of the world's most successful marketers they give their audience tips and tricks on how to improve their marketing game.  http://ilovemarketing.com/podcasts/

The Marie Forleo Podcast – with Marie Forleo                                                                                                                                                                  

Marie's podcast is a motivational, inspirational, creative, productive, and all around happy place where she talks about how you can make every aspect of your life better and more fulfilling. Marie and her guests share their strategies on how you can a stronger more successful person.   https://www.marieforleo.com/marietv/

The Life Coach School Podcast – with Brooke Castillo                                                                                                                                                      

Brooke is the creator of the Life Coach School where she trains people to either become life coaches or help themselves becoming their own life coaches. She teaches people how to have a better mindset and be more prepared to take on the world.   https://thelifecoachschool.com/category/podcasts/

The Tim Ferriss Show – with Tim Ferriss                                                                                                                                                                          

Tim Ferriss has had hundreds of world-class performers come on his show and discuss what works for them, what helps them get through the day, and what helps them be more successful. By doing this he is able to offer his audience tips and tricks on how they can improve their lifestyle and become more successful in all aspects of their lives.  https://tim.blog/podcast/

Copywriters Podcast – with David Garfinkel                                                                                                                                                                      

David uses his podcast to teach people about how they can make money with "the magic of copywriting."   http://copywriterspodcast.com/

The Life Stylist – with Luke Storey                                                                                                                                                                                    

The Life Stylist podcast is entirely dedicated to helping people live up to their fullest potential. In his interviews Luke is on a mission to get people to spill some of their best stories and tactics that they incorporate into their everyday lives and become more and more successful.   http://www.lukestorey.com/lifestylistpodcast/

Work On Your Game Podcast – with Dre Baldwin                                                                                                                                                              

Dre Baldwin coaches people so that they can get back that confidence and discipline that they need in their lives. His podcast is meant to help people get back on their feet and take the initiative and truly become successful. https://dreallday.com/podcast/

Being Boss – with

Emily Thompson & Kathleen Shannon                                                                                                                                                

Being Boss is a podcast for creative entrepreneurs it is a place where they can get advice and get that extra confidence boost they need to achieve their goals and have support along the way.   https://beingboss.club/podcast

Hardcore Closer –  with Ryan Stewman                                                                                                                                                                            

Ryan Stewman created his program so that he could share his knowledge about about sales and social media marketing with more people. After a few carrier changes he found that his true calling was bestowing his sales wisdom onto as many people as possible so that they can learn how to sell online on their own.   https://hardcorecloser.com/category/podcasts/

Calls – with Chris Smith                                                                                                                                                                                                      

In his podcast Chris Smith gives his audience a little insight by telling them how he runs his own business the Curaytor, revealing the tactics and strategies that he has implemented in his business.   https://www.curaytor.com/blog/Calls-with-Chris-Smith-Ep-1-Work-Less-Make-More/

Funnel Hacker Radio – with Dave Woodward                                                                                                                                                                    

This podcast gives actionable advice and reveals secrets from some of the world's most well known marketers on how to become a successful online marketer.   https://go.funnelhackerradio.com/optin

Art of Paid Traffic – with Rick Mulready                                                                                                                                                                              

Rick talks about strategies that you can use in your own business to generate traffic using paid traffic without breaking the bank or taking up too much of your time.   http://rickmulready.com/category/aoptpodcast/

How I Built This – with Guy Raz                                                                                                                                                                                         

How I Built This is about how entrepreneurs and innovators have built their companies with nothing to start with. Each episode tells their story of how they've grown by overcoming their failures and celebrating their victories gotten to where they are now.   https://www.npr.org/podcasts/510313/how-i-built-this

Marketing Secrets – with Russell Brunson                                                                                                                                                                      

In this podcast Russell Brunson talks about how marketers that have pored their hearts, souls, and wallets into their business still remain profitable. He reveals marketing strategies and secrets to running a successful business.   https://marketingsecrets.com/category/marketing-secrets-podcast/

Hustle and Flow Chart – with Matt Wolfe and Joe Fier                                                                                                                                                  

Each week you'll learn how to creative and implement some sort of system to gain  back more freedom and still make more money.   http://hustleandflowchart.libsyn.com/

The Nathan Fraser Show: BYOBoss Podcast – with Nathan Fraser                                                                                                                                

This podcast is meant teach people the benefits of the free market and how to successfully and profitably pursue their career in the field.   http://nathanfrasershow.com/

GaryVee Audio Experience – with Gary Vaynerchuk                                                                                                                                                      

In his podcast Gary Vaynerchuk Has included a mix of speeches, segments from his video series, and interviews about his career.   https://www.garyvaynerchuk.com/podcast/

Natural Born Coaches – with Marc Mawhinney                                                                                                                                                                  

In his podcast Marc interviews successful life coaches so that people can use their tactics to become the best coaches they can be.   http://www.naturalborncoaches.com/category/podcasts/

BenSettle.com Podcast – with Ben Settle                                                                                                                                                                        

Known for his controversial opinions on business marketing Ben uses his podcast to share what he thinks about the business world and it's strategies and management.   http://bensettle.com/blog/podcast/

The Hustle Show: Entrepreneurs with No Filter – with Christian Arriola                                                                                                                            

On this show Christian Arriola shares tips, hacks, ideas, and success stories about the business world. He is determined reveal the real side of entrepreneurship and motivate people to start up their own business.   http://www.thehustleshow.co/
BONUS: I launched my OWN Podcast
Yes, it's true, the Savage Marketer Podcast is officially LIVE! It's 20 minutes of raw, un-edited, no-BS, no Fluff, just the most SAVAGE Marketing Strategies from the best in the game.
Check it out here: https://savagemarketer.com
Do you have one to add? Comment below!